Millers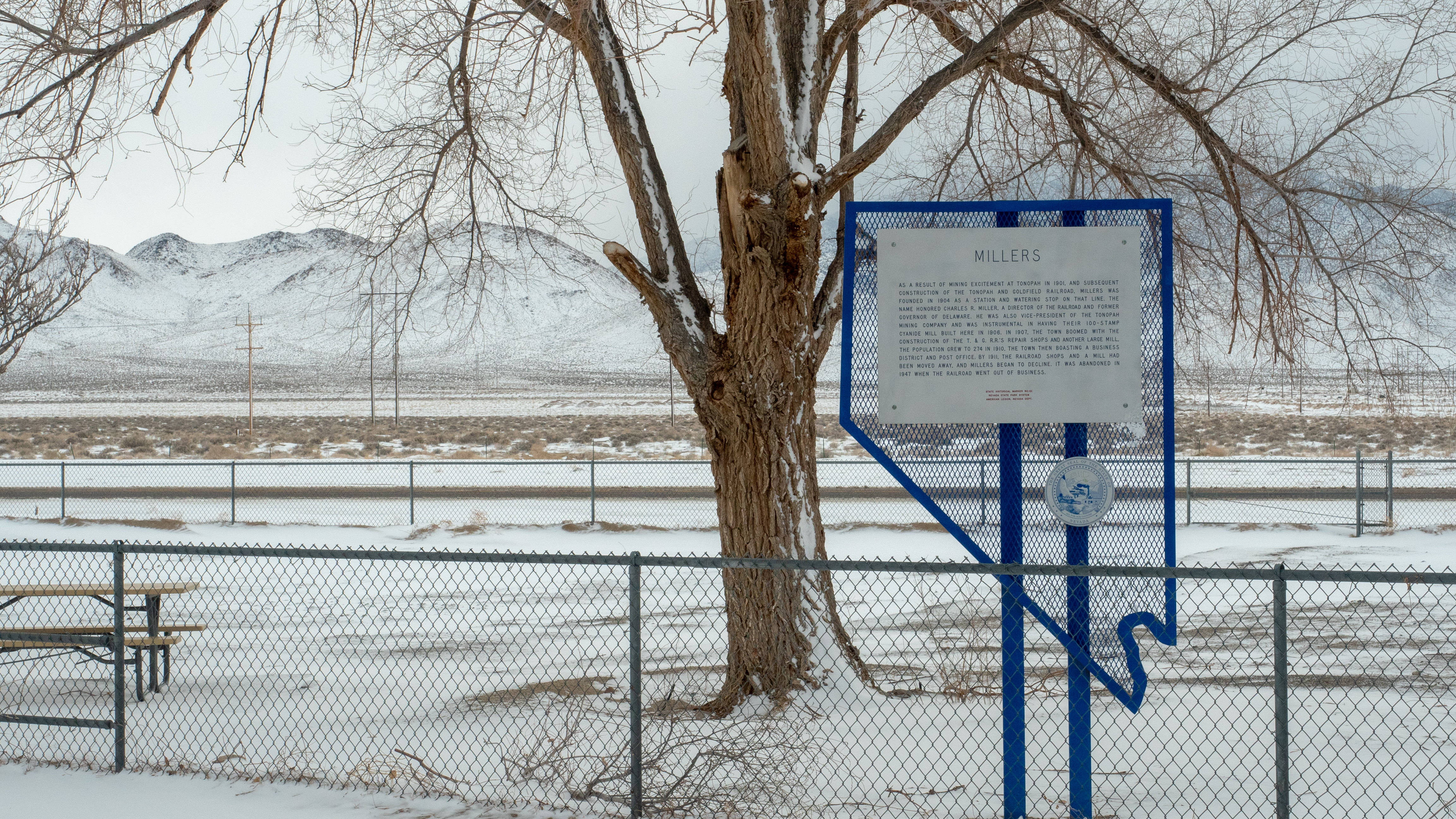 Photo Courtesy of David J. Harrison
As a result of mining excitement at Tonopah in 1901 and subsequent construction of the Tonopah and Goldfield Railroad, Millers was first founded in 1904 as a station and watering stop on that line. The name honored Charles R. Miller, a director of the railroad and former governor of Delaware. He was also vice-president of the Tonopah Mining Company and was instrumental in having its 100-stamp cyanide mill built here in 1906. In 1907, the town boomed with the construction of the T. & G. R.R.'s repair shops and another large mill. The population grew to 274 in 1910, when the town boasted a business district and post office. By 1911, the railroad shops and a mill had been moved away, and Millers began to decline. It was abandoned in 1947 when the railroad went out of business.
STATE HISTORICAL MARKER No. 101
STATE HISTORIC PRESERVATION OFFICE
AMERICAN LEGION, NEVADA DEPT.