Lahontan Dam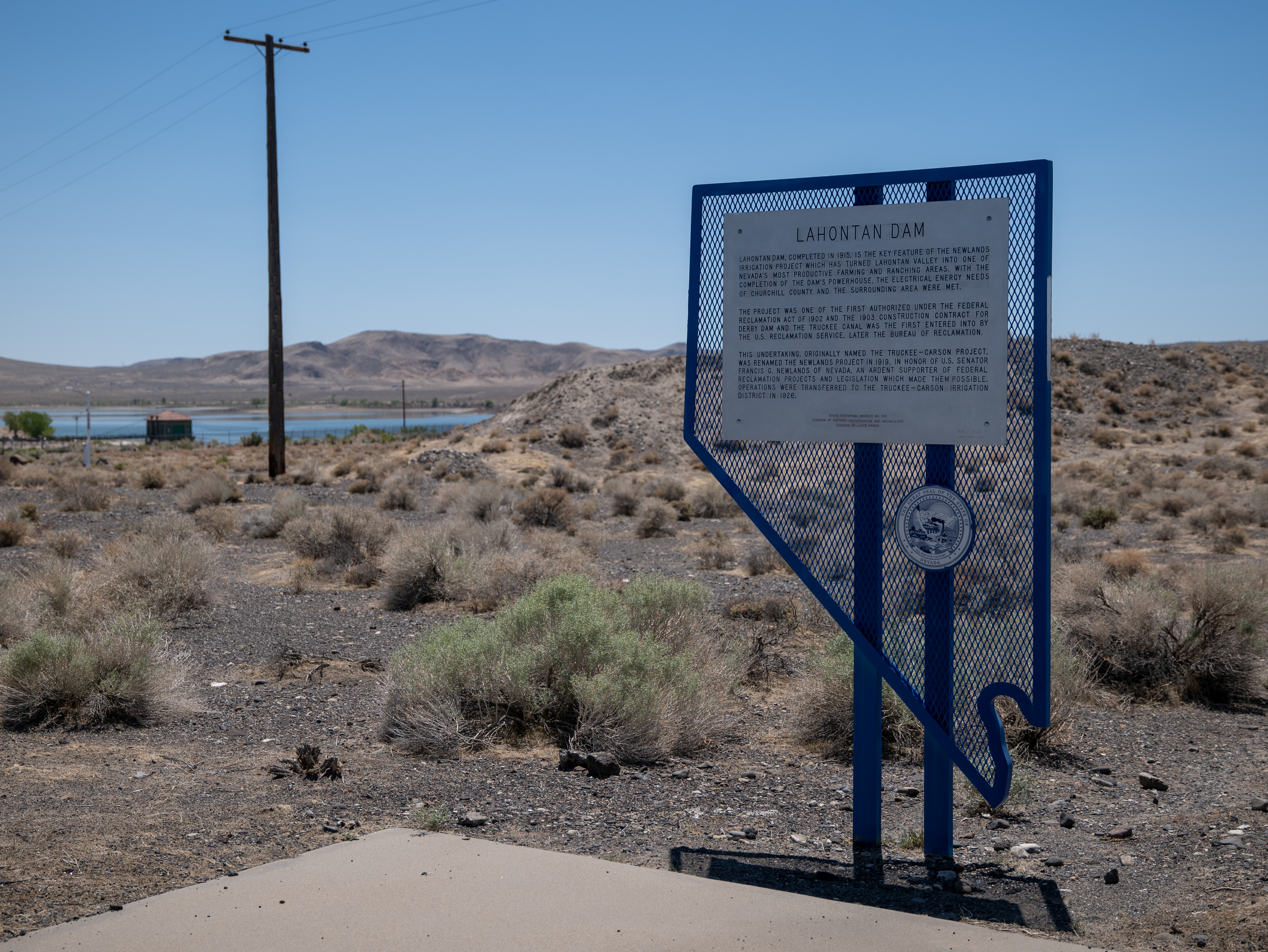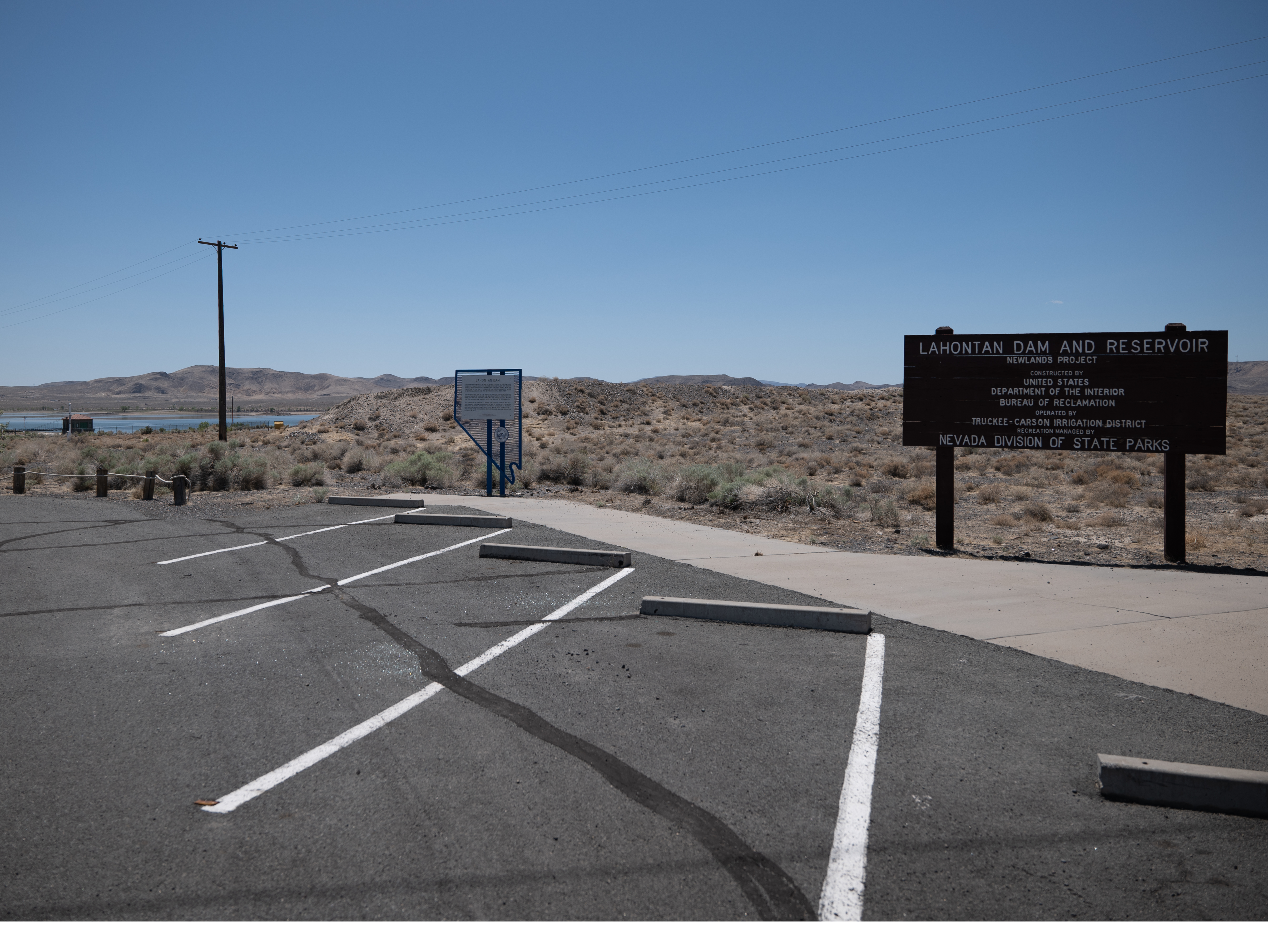 Lahontan Dam, completed in 1915, is the key feature of the Newlands irrigation project that turned Lahontan Valley into one of Nevada's most productive farming and ranching areas. With the completion of the dam's powerhouse, the electrical energy needs of Churchill County and the surrounding area were met.
The Project was one of the first authorized under the Federal Reclamation Act of 1902 and the 1903 construction contract for Derby Dam and the Truckee Canal was the first entered into by the U.S. Reclamation Service, later the Bureau of Reclamation.
This undertaking, originally named the Truckee-Carson Project, was renamed the Newlands Project in 1919, in honor of U.S. Senator Francis G. Newlands of Nevada, an ardent supporter of federal reclamation projects and legislation that made them possible. Operations were transferred to the Truckee-Carson Irrigation District in 1926.
STATE HISTORICAL MARKER No. 215
DIVISION OF HISTORIC PRESERVATION AND ARCHAEOLOGY
DIVISION OF STATE PARKS
Photo Courtesy of David J. Harrison