Suffrage and Women's Rights in Nevada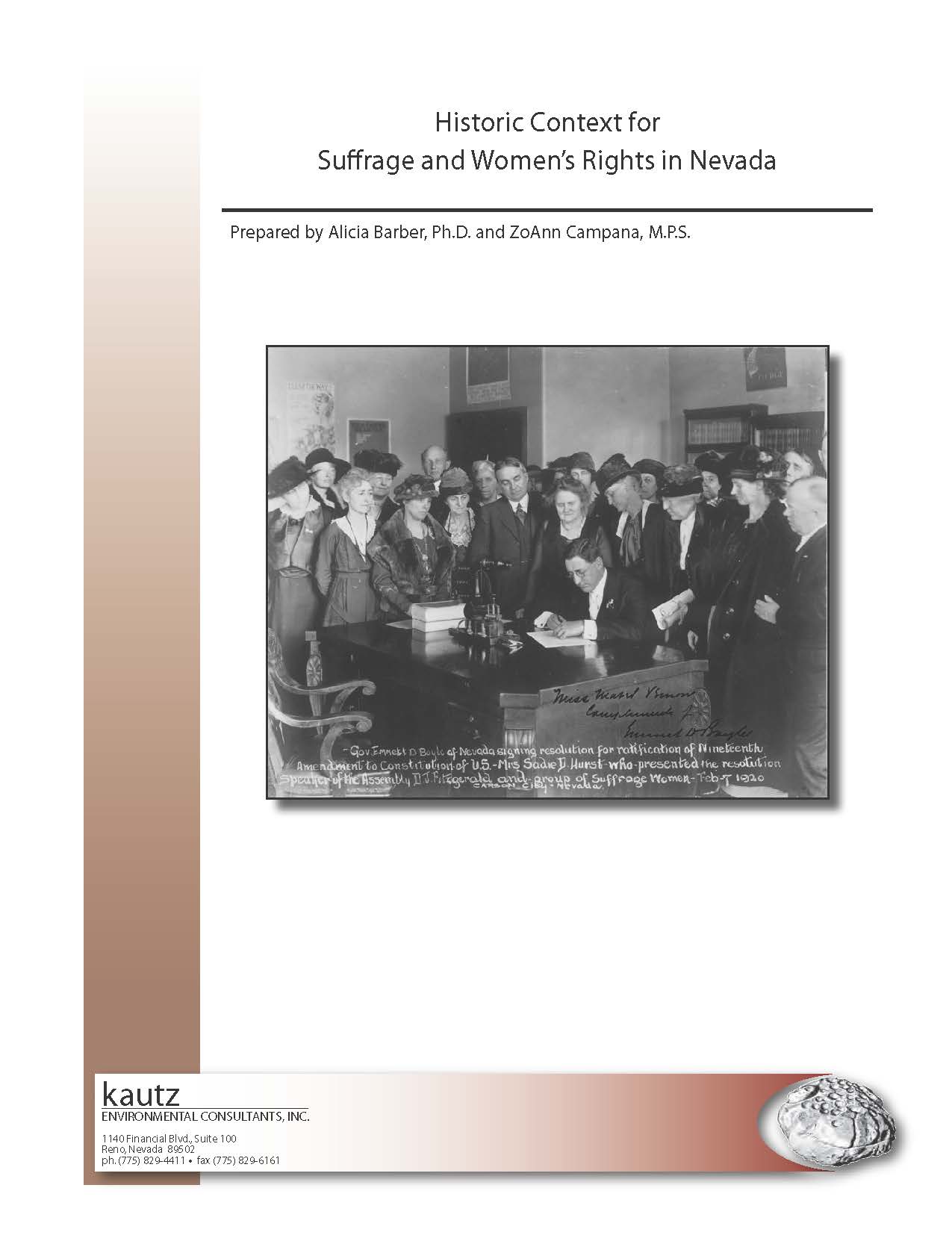 Click on image
In 2019, Nevada became the first state in the country with a female-majority state legislature, with women holding 33 of 63 legislative seats. The state retained that distinction in the 2021 session, when women held an even larger proportion of 38 out of 63 legislative seats. The groundbreaking achievement came at a time when Nevada's two U.S. Senate seats were also held by women, and the Nevada Supreme Court had a female majority for the first time in Nevada history.
The state was not always on the cutting edge of female representation in its political leadership. Whether the result of causation, correlation, or coincidence, the historical lack of female representation in the state's legislature through much of Nevada's history echoed the state's demographics. For half of the twentieth century, Nevada was the most male state in the country. A century ago, in 1920, Nevada had 148 male residents for every 100 women, when the U.S. average was 104 men to 100 women. Nevada's ratio of men to women remained the highest in the country until 1950 when it was surpassed by Wyoming, and in 1960 by Alaska and Hawaii.
Developed by the Nevada State Historic Preservation Office, this historic context is designed to help:
Identify locations and resources pertaining to the suffrage and women's rights movements in Nevada;
Assess these locations and resources to determine their significance using an established evaluation framework; and
Support efforts from groups seeking to add related buildings or sites to the National Register of Historic Places.
This project received federal financial assistance for identification and protection of historic properties. Under Title VI of the Civil Rights Act of 1964, Section 504 of the Rehabilitation Act of 1973, and the Age Discrimination Act of 1975, as amended, the U.S. Department of the Interior prohibits discrimination on the basis of race, color, national origin, disability, or age in its federally assisted programs. If you believe you have been discriminated against in any program, activity, or facility as described above, or if you desire further information, please write to: Office of Equal Opportunity National Park Service 1849 C Street, N.W. Washington, D.C. 20240
---