Family of seven saved on Gold Butte Byway

We plan our desert excursions with a thought as to "what can go wrong". Possible injury, vehicle problems, having sufficient water and food, maps and directions, etc. are in our mind as we prepare for a day in the desert. In 2016, I and some of my hiking buddies were confronted with a potentially horrible consequence of not planning carefully and not notifying anyone of your destination.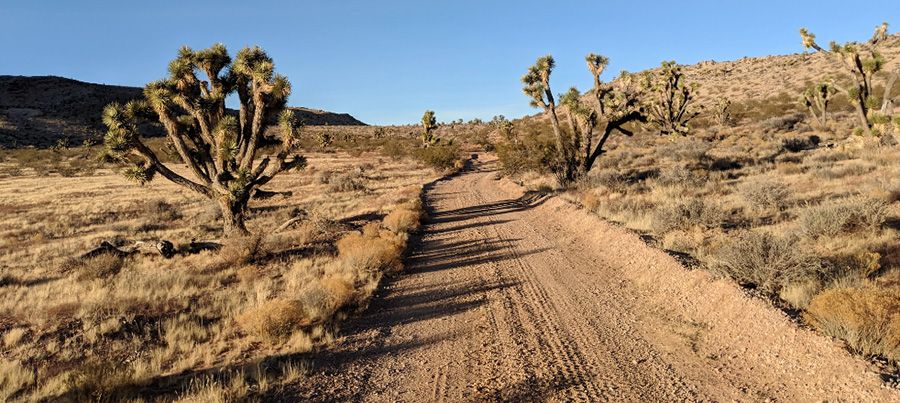 On a Sunday in early spring we were on our way to a hiking area. Near the Gold Butte town site, we encountered two people on foot who waved our two vehicles down. They had hiked three miles from their incapacitated vehicle to this area to find help. They had made the trek twice the night before and were refused help by campers in the area. There were seven people in the vehicle, the grandparents, parents and three children. The SUV had two flat tires from sidewall damage. (See picture) Their day trip on Saturday to drive the "Gold Butte Byway" became an overnight adventure. By Sunday they had exhausted all their food, water, and cell phone batteries.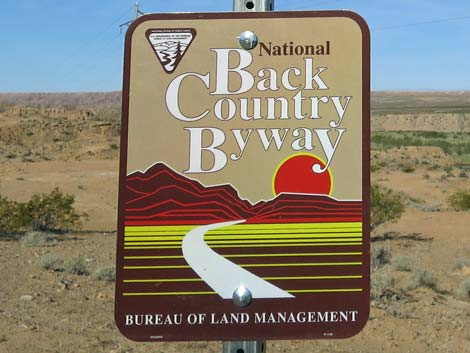 The byway is a circular route, approximately 50 miles. The eastern side of the byway is known as Gold Butte Road and is a twice-yearly maintained gravel road down to the town site. On the western side of the circle the "byway" goes thru Mud Wash and down the valley by Lime Ridge Wilderness area. This section is a very primitive two-track trail, subject to washouts and infrequently traveled. The nearest town is Mesquite, NV about 60 miles away. This could have been a very tragic event. They had told no one where they were going. There was no cell signal for at least 25 miles. They were out of water and food after spending the night in their vehicle. It was Sunday and the likelihood of a vehicle traveling that trail during the week was low.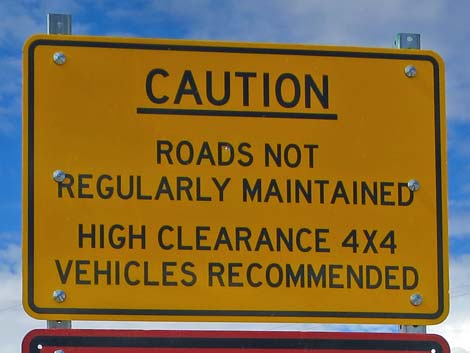 They called us their "Angels" and it did feel a little like some divine intervention led us to passing that spot just as they emerged from the trail on which they were stranded. We were able transport all of them safely to Mesquite where they contacted friends to return them to St. George. As a follow up with the family we later learned of the difficulty they had in retrieving the SUV. No tow service would go to the area. They ended up driving on the rim and the spare to get to the main road where the tow truck waited. They said they didn't appreciate the predicament they were in until, on their return trip, they saw no other vehicles in the area. If we hadn't found them, their only option would have been to hike at least 25 miles to try to find someone to help them. I really think only the teenagers would have been capable of the hike and without water or food it could have been tragic for all of them. Lessons learned and thank heavens for "Angels"!