Wabuska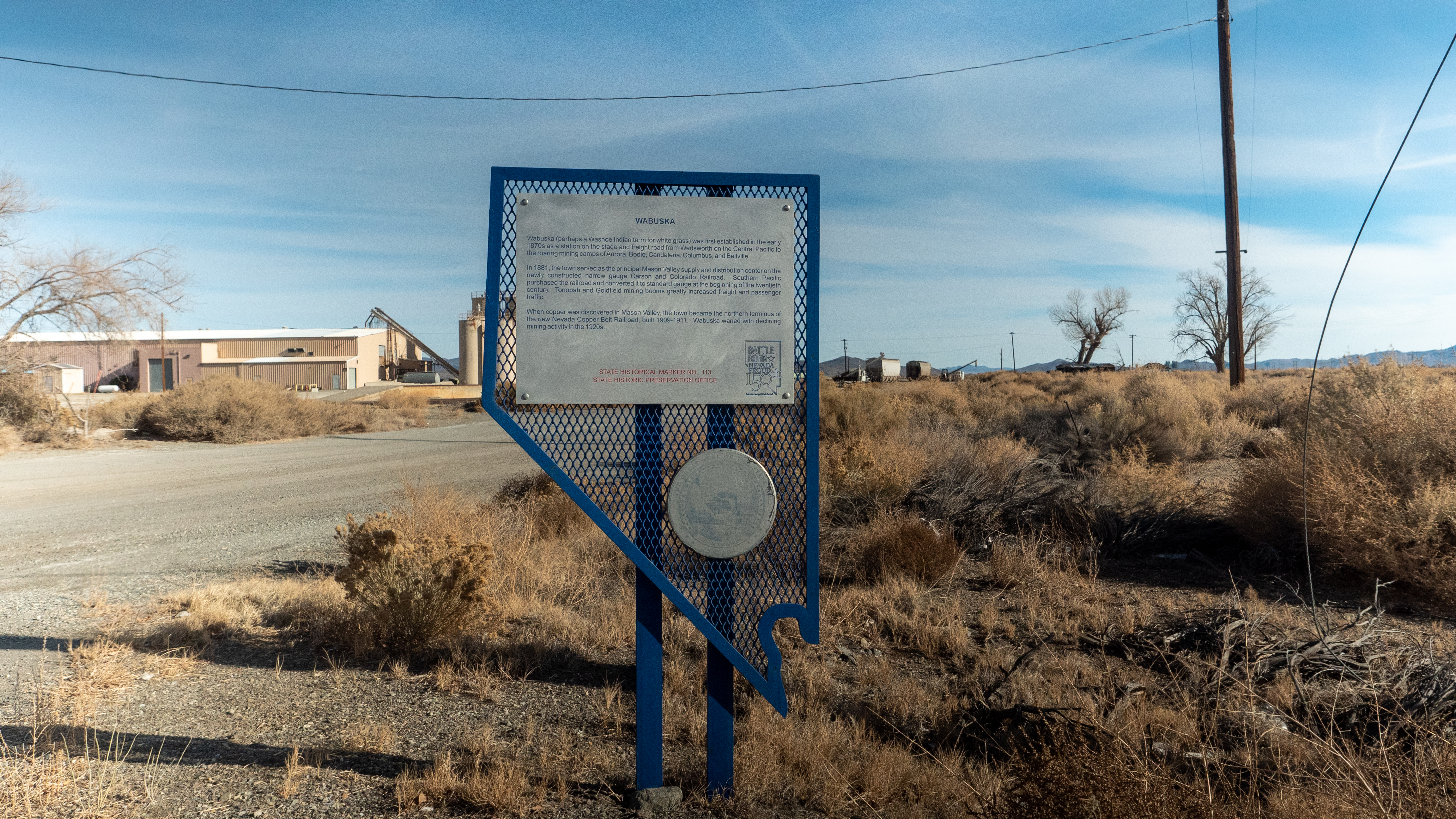 Photo Courtesy of David J. Harrison
Wabuska (perhaps a Washoe Indian term, for white grass) was first established in the early 1870s as a station on the stage and freight road from Wadsworth on the Central Pacific to the roaring mining camps of Aurora, Bodie, Candaleria, Columbus, and Bellville.
In 1881, the town served as the principal Mason Valley supply and distribution center on the newly constructed narrow gauge Carson and Colorado Railroad. Southern Pacific purchased the railroad and converted it to standard gauge at the beginning of the twentieth century. Tonopah and Goldfield mining booms greatly increased freight and passenger traffic.
When copper was discovered in Mason Valley, the town became the northern terminus of the new Nevada Copper Belt Railroad, built 1909-1911. Wabuska waned with declining mining activity in the 1920s.
STATE HISTORICAL MARKER NO. 113
STATE HISTORIC PRESERVATION OFFICE