The Eureka Mining District Producing Ore Since 1864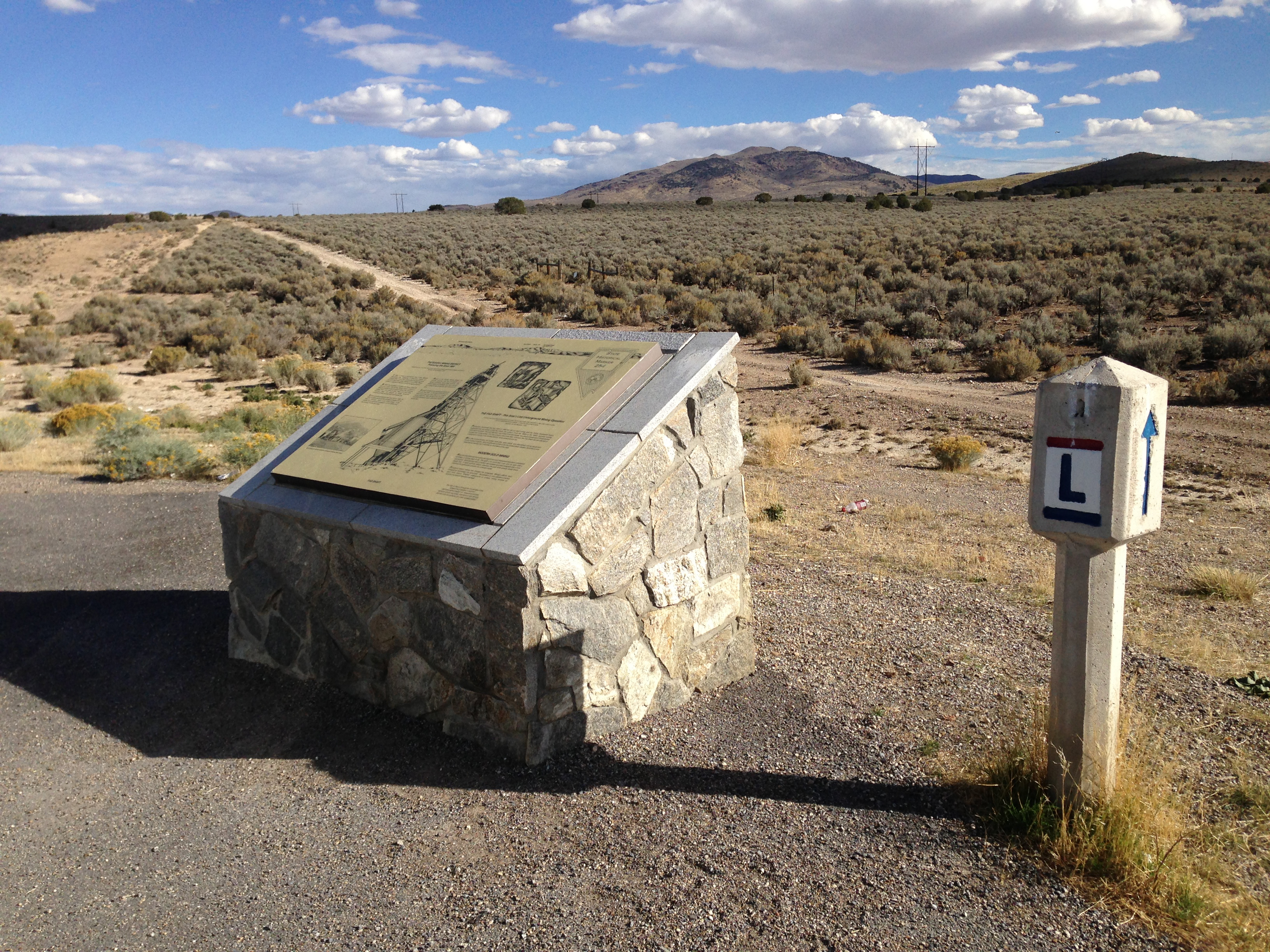 In 1864, a group of prospectors from Austin, Nevada discovered rock containing a silver-lead mixture on Prospect Peak. Since then, miners have struggled to reach minerals deep within these hillsides of the Eureka Mining District--a vital part of Nevada's mining heritage and future. By 1878, the population of Eureka and nearby Ruby Hill was over 9,000. The Eureka Mining District ranked as Nevada's second richest mineral producer (the Comstock ranked first). Ore veins of silver, lead, and other base materials were rich enough to justify enormous underground mine development and financial risk. Eureka's greatest production was from 1870 to 1890. By 1900, changing market conditions reduced demand for the District's materials. Many of the mines closed. A few smaller mines remained in operation until the 1920s, but it was nothing like the early days. Revival of the Eureka Mining District has recently occurred with the introduction of a mining technology called heap leaching. This method allows for profitable and more efficient processing of rock containing trace amounts of gold. Examples of old and new mining operations can be seen from here. At the base of the hill is the heap-leach pad and rock piles of a modern mining operation. Near the top of the hill is the Fad Shaft, a remnant of earlier mining days.

THE FAD SHAFT - This Area's Last Underground Mining Operation
Prospectors discovered the Fad claim in 1906 but did not start mining until the 1940s. Geological theory suggested that ore existed 2,500 feet below the surface. From the 1940s to the 1960s, sporadic mining occurred at the shaft. Then at 2,465 feet, only 35 feet from their target, they encountered water. Flooding was so great that mining halted. The Fad closed a short time later. Ironically, the Fad Shaft, the last attempt at underground mining in the Eureka District, never produced any ore.
Many hills around Eureka still contain rock piles, open shafts, and abandoned mining equipment. During Eureka's heyday, many headframes similar to the Fad dotted these hillsides. Most have since disappeared, leaving only a handful as reminders of the past.
MODERN GOLD MINING
Heap leaching removes trace amounts of gold from rock that would have been considered worthless in mining days of old. The gold is so small that it can only be seen with a microscope. Gold bearing rock is crushed into pebbles and pled (heaped) onto a thick plastic liner. A weak cyanide mixture dissolves the gold while gravity slowly draws (leaches) the gold-laden solution into collection tanks.
Throughout history mining has changed the landscape. Mining's effects have changed as technology has advanced. Reclamation is now standard practice upon mine closure. Whether underground or surface, mining remains an important symbol of Nevada's heritage.
STATE HISTORICAL MARKER No. 254
STATE HISTORIC PRESERVATION OFFICE