Reno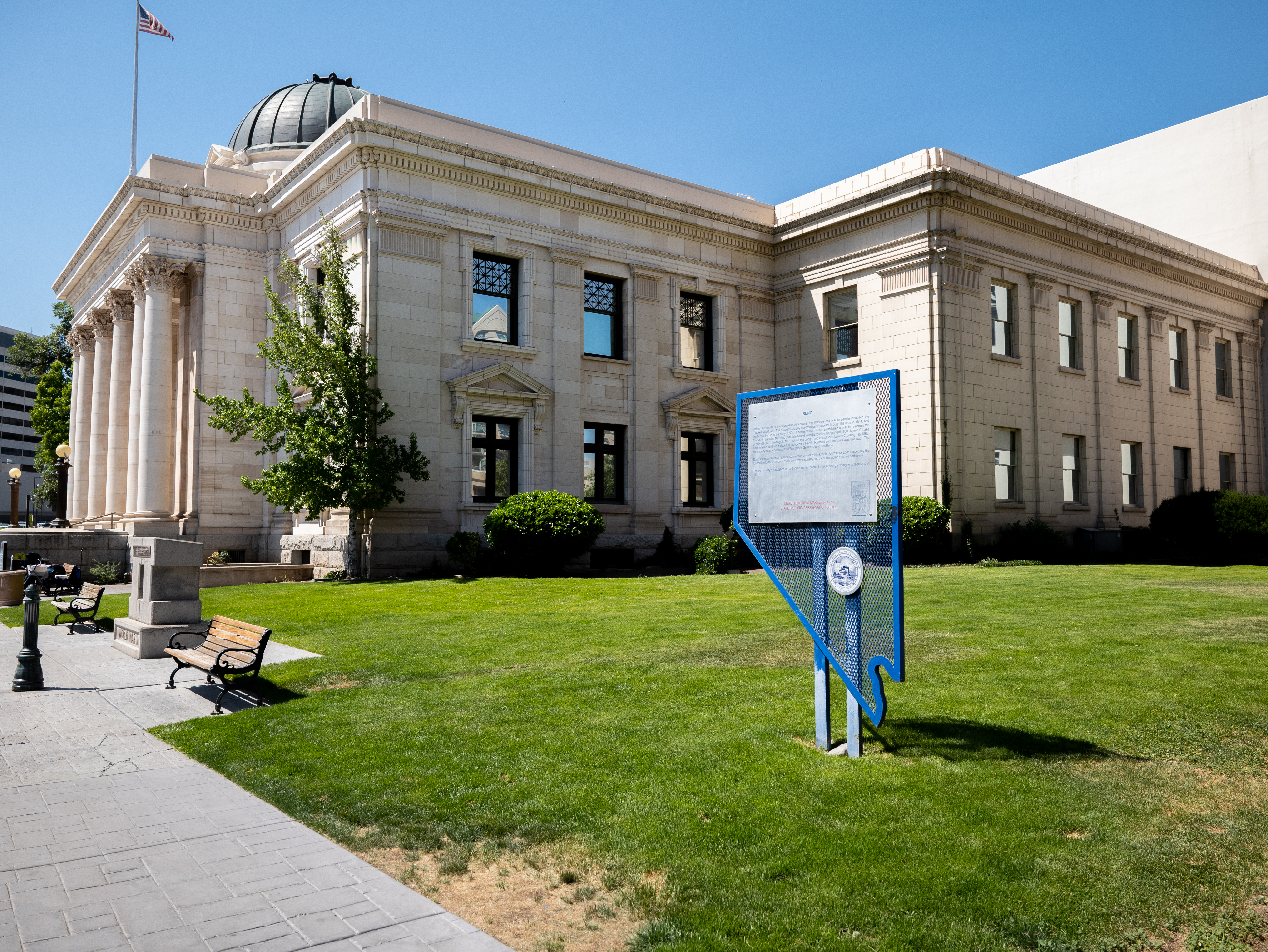 Before the arrival of the European Americans, the Washoe and Paiute people inhabited the Truckee Meadows. The Stevens-Murphy emigrant party passed through the area in 1844, and settlement began in the early 1850s. Charles William Fuller established a river ferry across the Truckee in the fall of 1859 and completed a bridge and a hotel by the spring of 1860. Myron C. Lake acquired Fuller's holdings in 1861, rebuilt the bridge, and established Lake's Crossing. In 1868, Lake offered land for a depot to the Central Pacific Railroad and the town was laid out. The community's name honors a Civil War officer, General Jesse Lee Reno.
Reno's transcontinental railroad connection and its rail link to the Comstock Lode helped lay the foundation for the economy, as did the lumber industry and the surrounding ranches and farms.
The community's reputation as a divorce center began in 1906 and gambling was legalized in 1931.
STATE HISTORICAL MARKER NO. 30
STATE HISTORIC PRESERVATION OFFICE
Photo Courtesy of David J. Harrison