Nevada's First State Park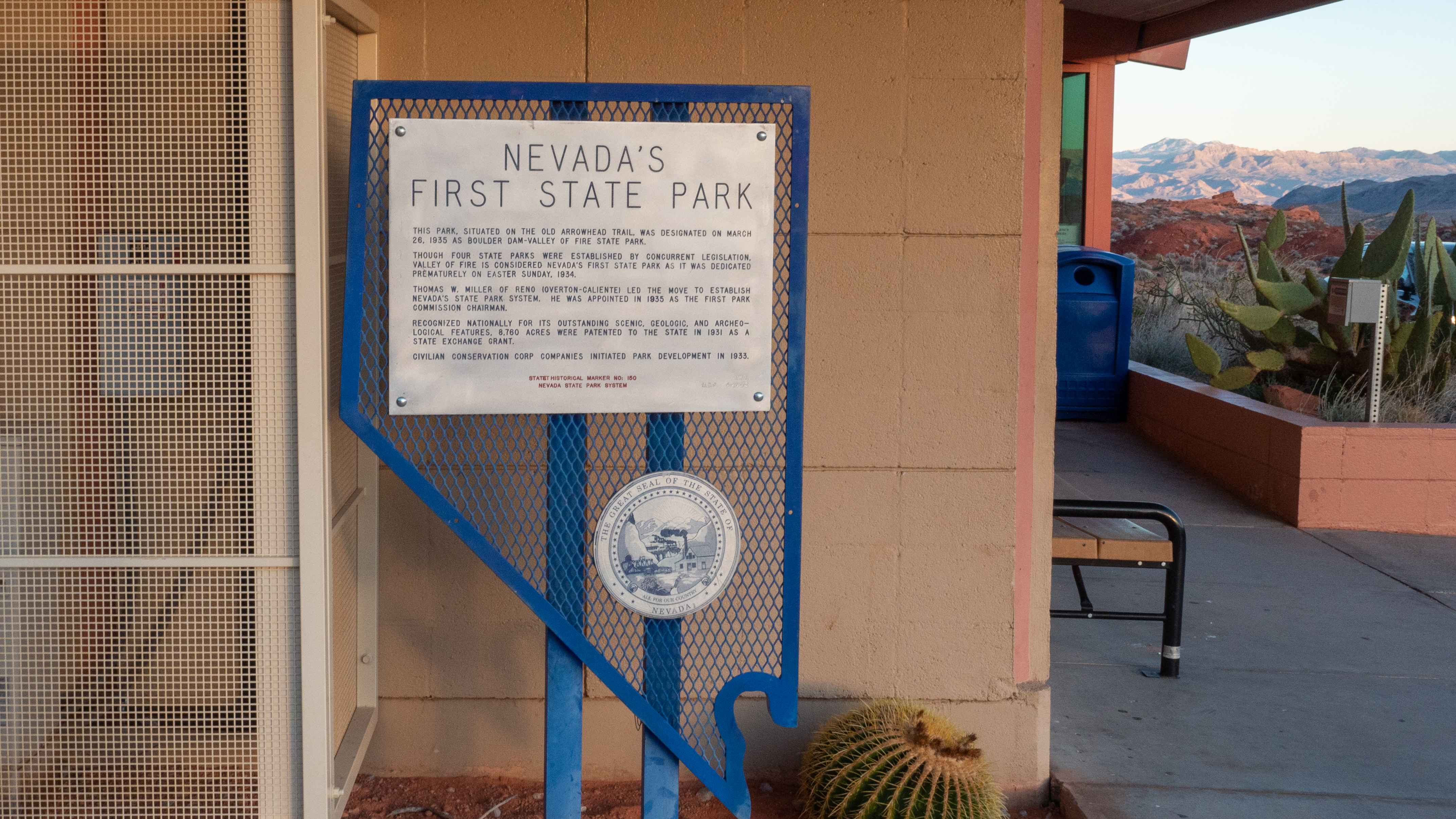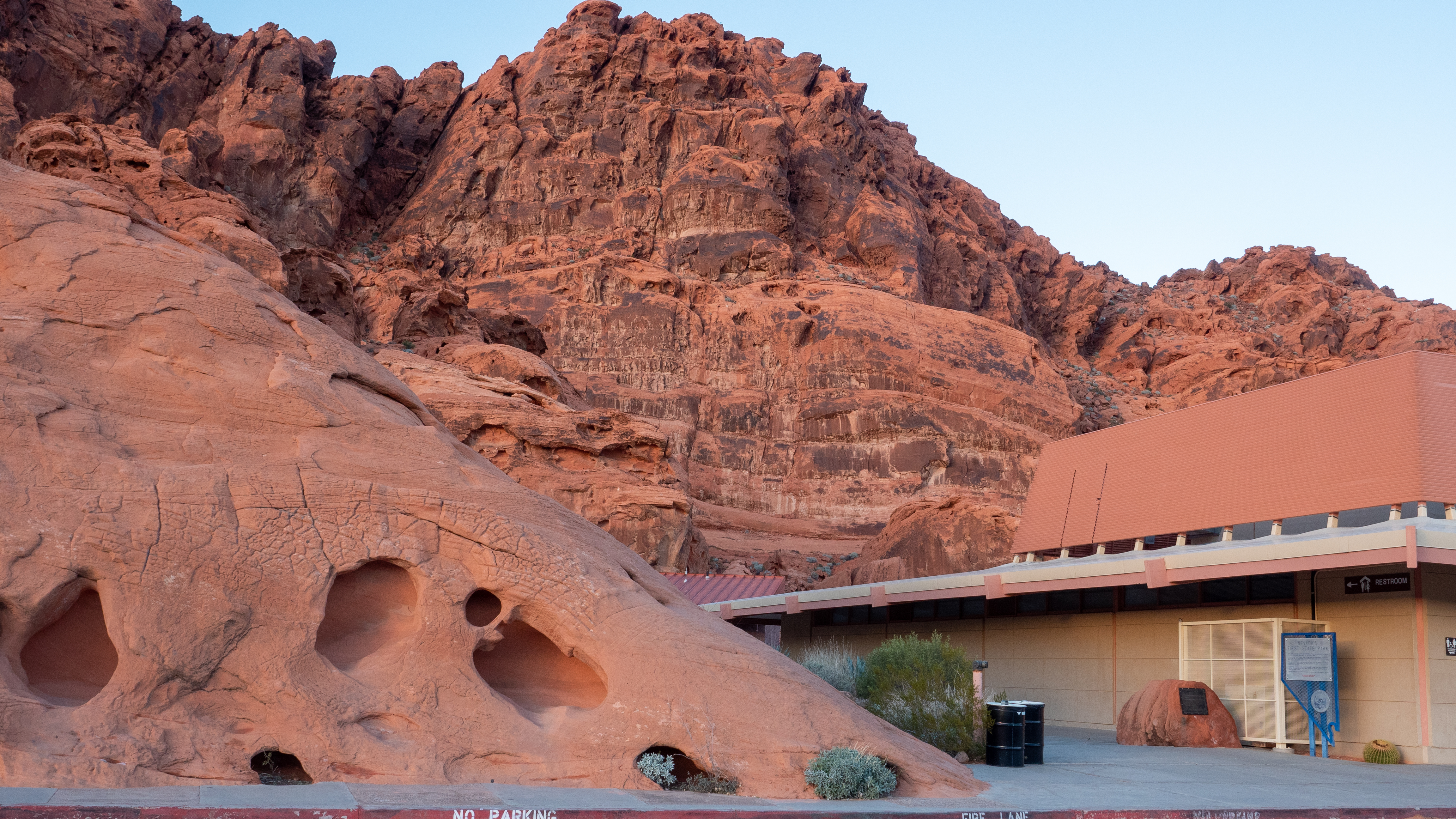 Along with most Americans, Nevadans by the 1920's began to demand greater access to the outdoors, precipitating early efforts on the part of the legislature to designate state lands for recreational use. Building on those efforts, a 1931 land exchange transferred 8760 acres of federal land to the state at Nevada.
In 1934, that land was officially dedicated as Valley of Fire, Nevada's first state park. The following year, Nevada's legislature established this and three other parks at Beaver Dam, Cathedral Gorge and Kershaw-Ryan. These parks owe much of their early infrastructure to the work of Civilian Conservation Corps crews led by Thomas W. Miller of Reno, who also served as the first chairman of the State Parks Commission.
By 2015, Valley of Fire State had grown fourfold, and is recognized internationally for its outstanding scenic, geologic, and archaeological features.
STATE HISTORICAL MARKER NO. 150
STATE HISTORIC PRESERVATION OFFICE
Photos courtesy of David J. Harrison