Grand Army of the Republic Cemetery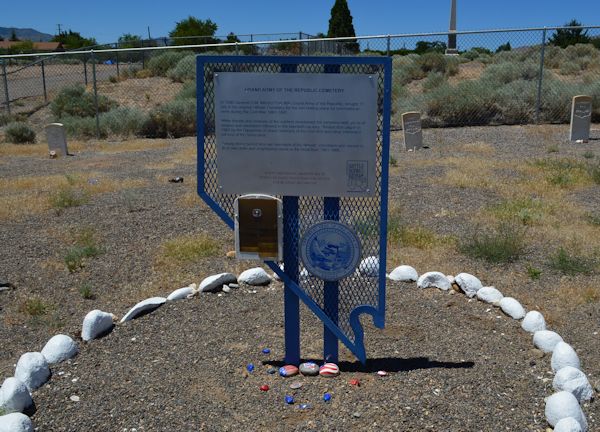 Photo courtesy of Carleen Clark
In 1890 General OM. Mitchel Post 69, Grand Army of the Republic, bought 17 lots in the original Hillside Cemetery for the last resting place for comrades-in arms during the Civil War, 1861-1865.
While Friends and relatives of the soldiers maintained the cemetery well, years of neglect and vandalism followed in the twentieth century. Restoration began in 1963 by the Daughters of Union Veterans of the Civil War and other interested citizens of the Reno area.
Among those buried here are members of the Nevada volunteers who served in their own state and neighboring areas of the West from 1861 -1866.
STATE HISTORICAL MARKER NO.79
STATE HISTORIC PRESERVATION OFFICE
EVA M. CRIST MCCARTHY