Columbus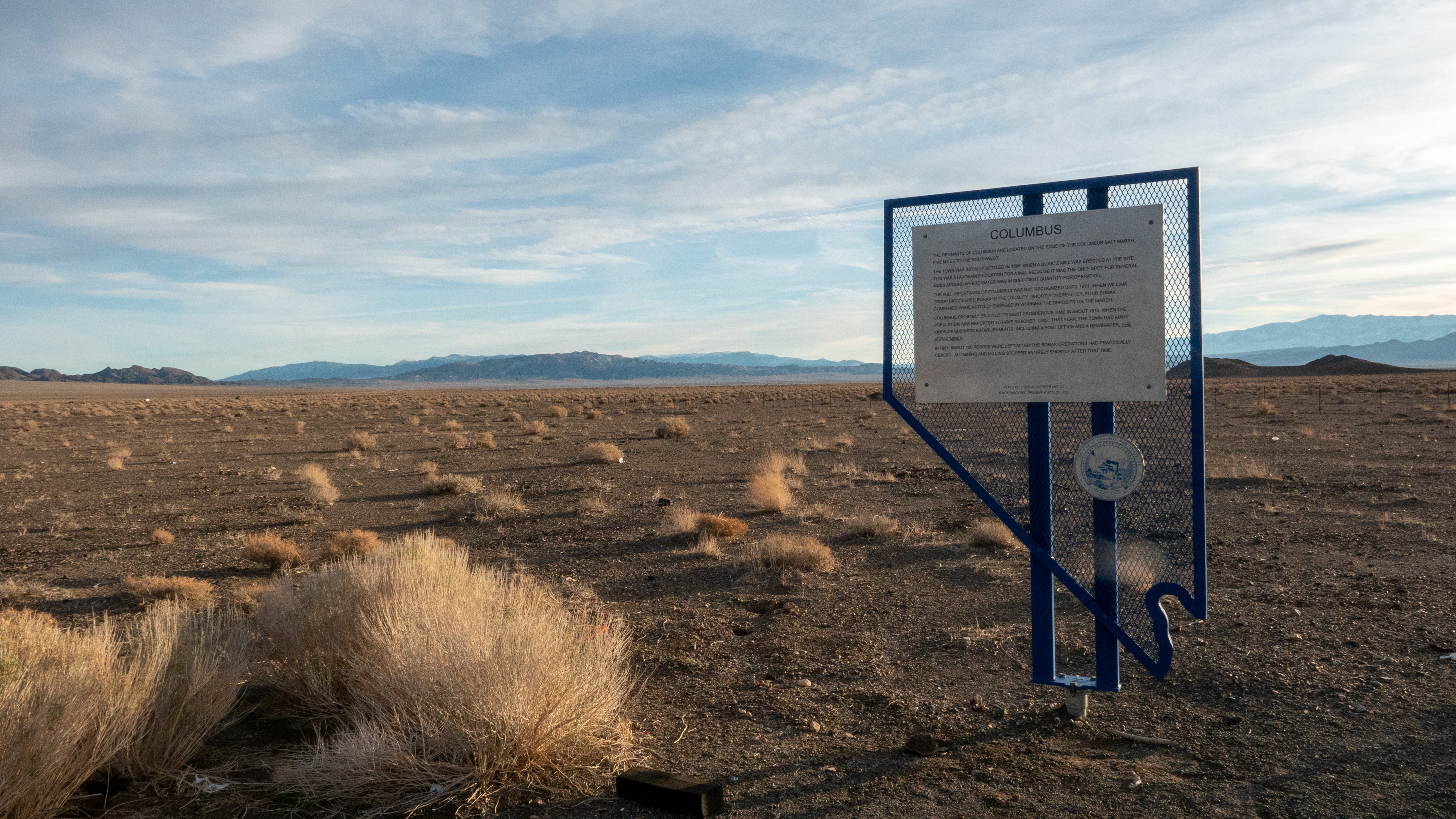 Marker reported missing; on Maintenance List for inspection
The remnants of Columbus are located on the edge of the Columbus salt marsh, five miles to the southwest.
The town was initially settled in 1865, when a quartz mill was erected at the site. This was a favorable location for a mill, because it was the only spot for several miles around where water was in sufficient quantity for operation.
The full importance of Columbus was not recognized until 1871, when William Troop discovered borax in the locality. Shortly thereafter, four borax companies were actively engaged in working the deposits on the marsh.
Columbus probably enjoyed its most prosperous time in about 1875, when the population was reported to have reached 1,000. That year, the town had many kinds of business establishments, including a post office and a newspaper, The Borax Miner.
In 1881, about 100 people were left after the borax operations had practically ceased. All mining and milling stopped entirely shortly after that time.
STATE HISTORICAL MARKER No. 20
STATE HISTORIC PRESERVATION OFFICE
Photo courtesy of David J. Harrison