Candelaria and Metallic City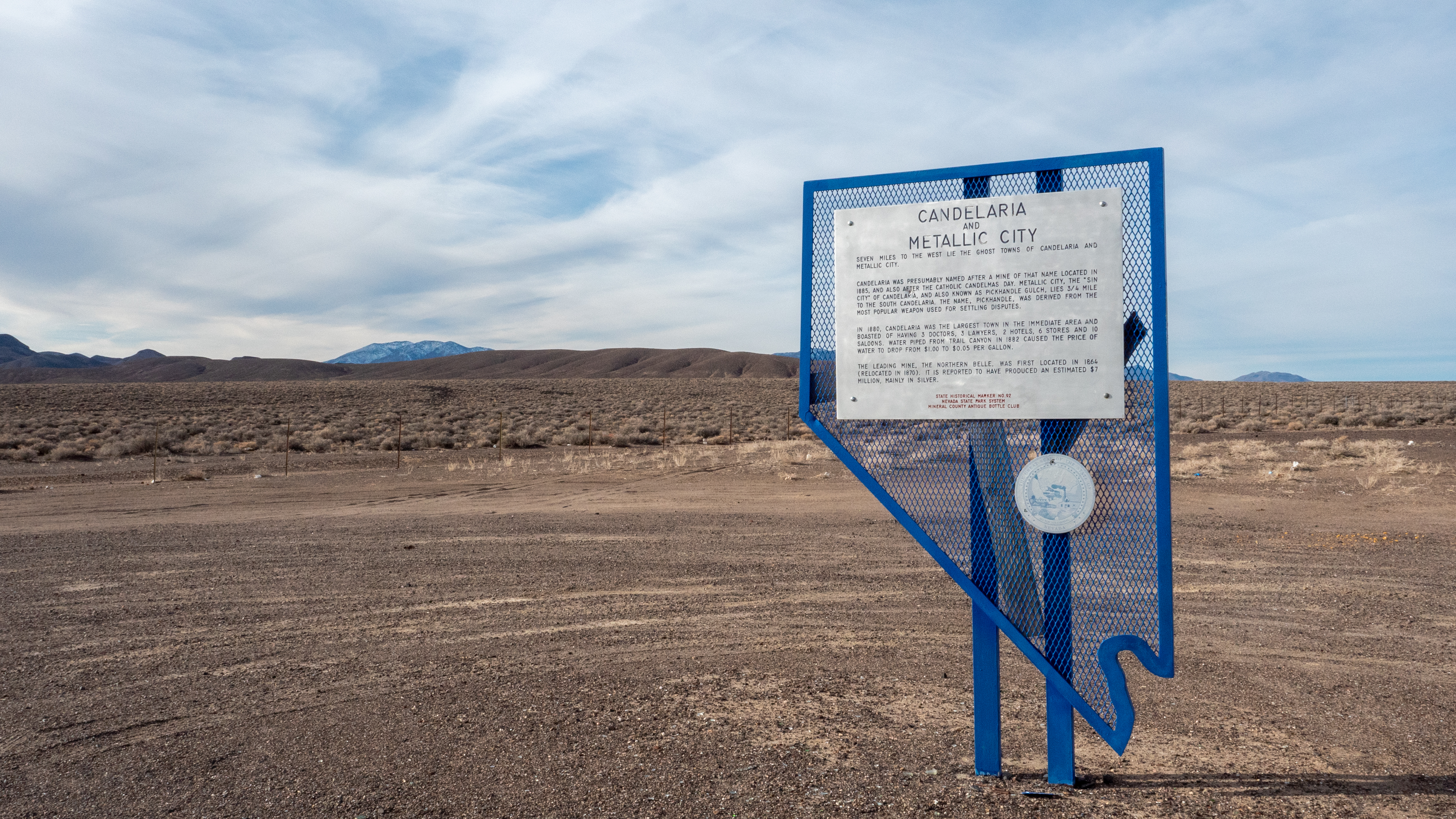 The ghost towns of Candelaria and Metallic City are seven miles west of here.
Candelaria was reported to be named after a mine of the same name, located in the mid-1860s, and is derived from the Catholic Church's Candelmas Day. Metallic City lies ¾ mile to the south of Candelaria.
In 1880, Candelaria was the largest town in the immediate area and boasted three doctors, three lawyers, two hotels, six stores, and ten saloons. Water piped from Pinchower Creek and Trail Canyon in the mid to late-1880s caused the price of water to drop from $1.00 to $0.05 per gallon.
The leading mine, the Northern Belle, was first located in 1864, but was not developed until 1870. It is reported to have produced an estimated $7 million, mainly in silver.
STATE HISTORICAL MARKER NO. 92
STATE HISTORIC PRESERVATION OFFICE
MINERAL COUNTY ANTIQUE BOTTLE CLUB
Photo Courtesy of David J. Harrison