Caliente (Culverwell's Ranch)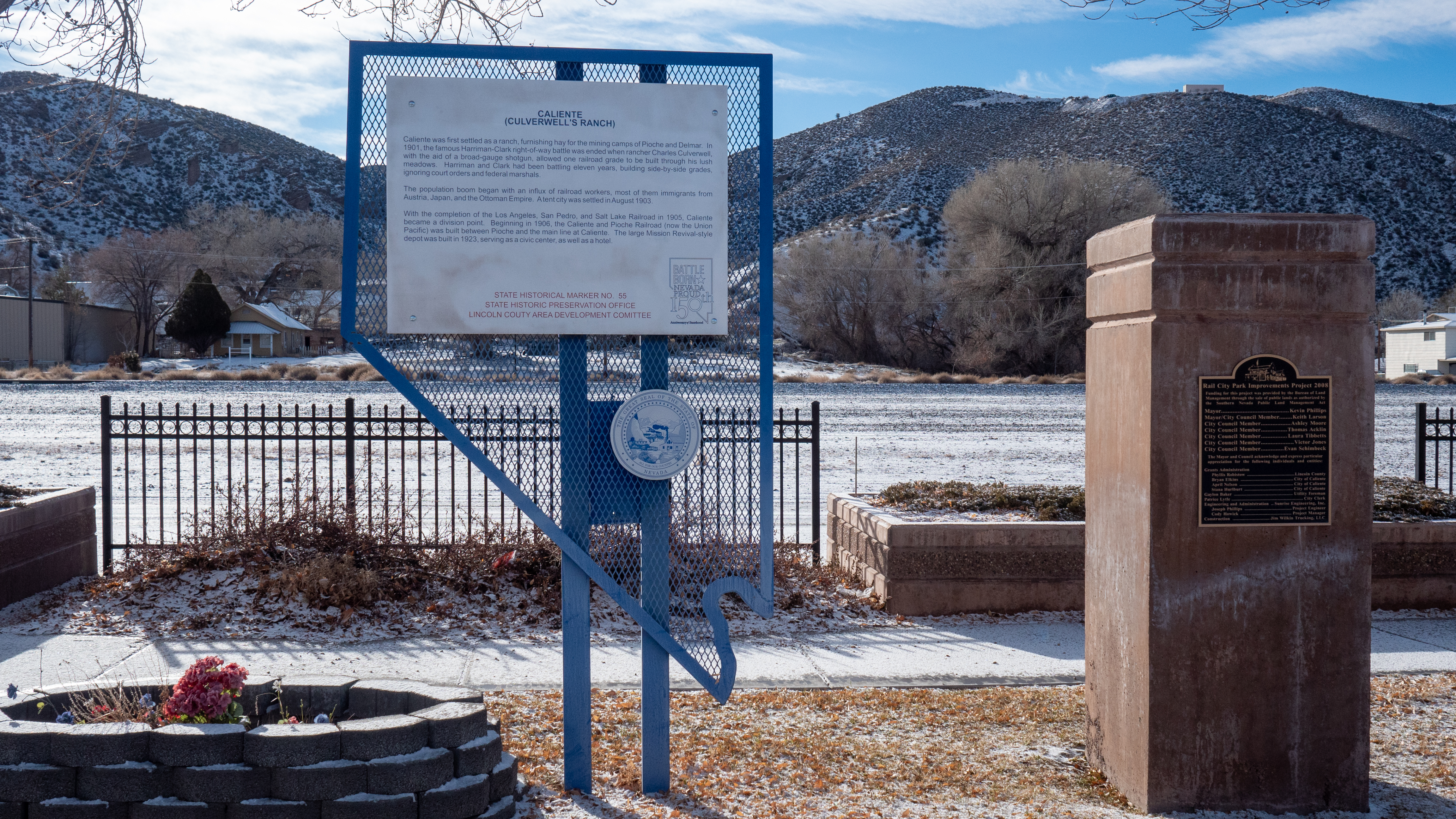 Caliente was first settled as a ranch, furnishing hay for the mining camps of Pioche and Delmar. In 1901, the famous Harriman-Clark right-of-way battle was ended when rancher Charles Culverwell, with the aid of a broad-gauge shotgun, allowed one railroad grade to be built through his lush meadows. Harriman and Clark had been baffling eleven years, building side-by-side grades ignoring court orders and federal marshals.
The population boom began with an influx of railroad workers, most of them immigrants from Austria, Japan, and the Ottoman Empire. A tent city was settled in August 1903.
With the completion of the Las Angeles, San Pedro, and Salt Lake Railroad in 1905, Caliente became a division point. Beginning in 1906, the Caliente and Pioche Railroad (now the Union Pacific) was built between Pioche and the main line at Caliente. The large Mission Revival-style depot was built in 1923, serving as a civic center, as well as a hotel.
STATE HISTORICAL MARKER No. 55
STATE HISTORIC PRESERVATION OFFICE
LINCOLN COUNTY AREA DEVELOPMENT COMMITTEE
Photo Courtesy of David J. Harrison