Belleville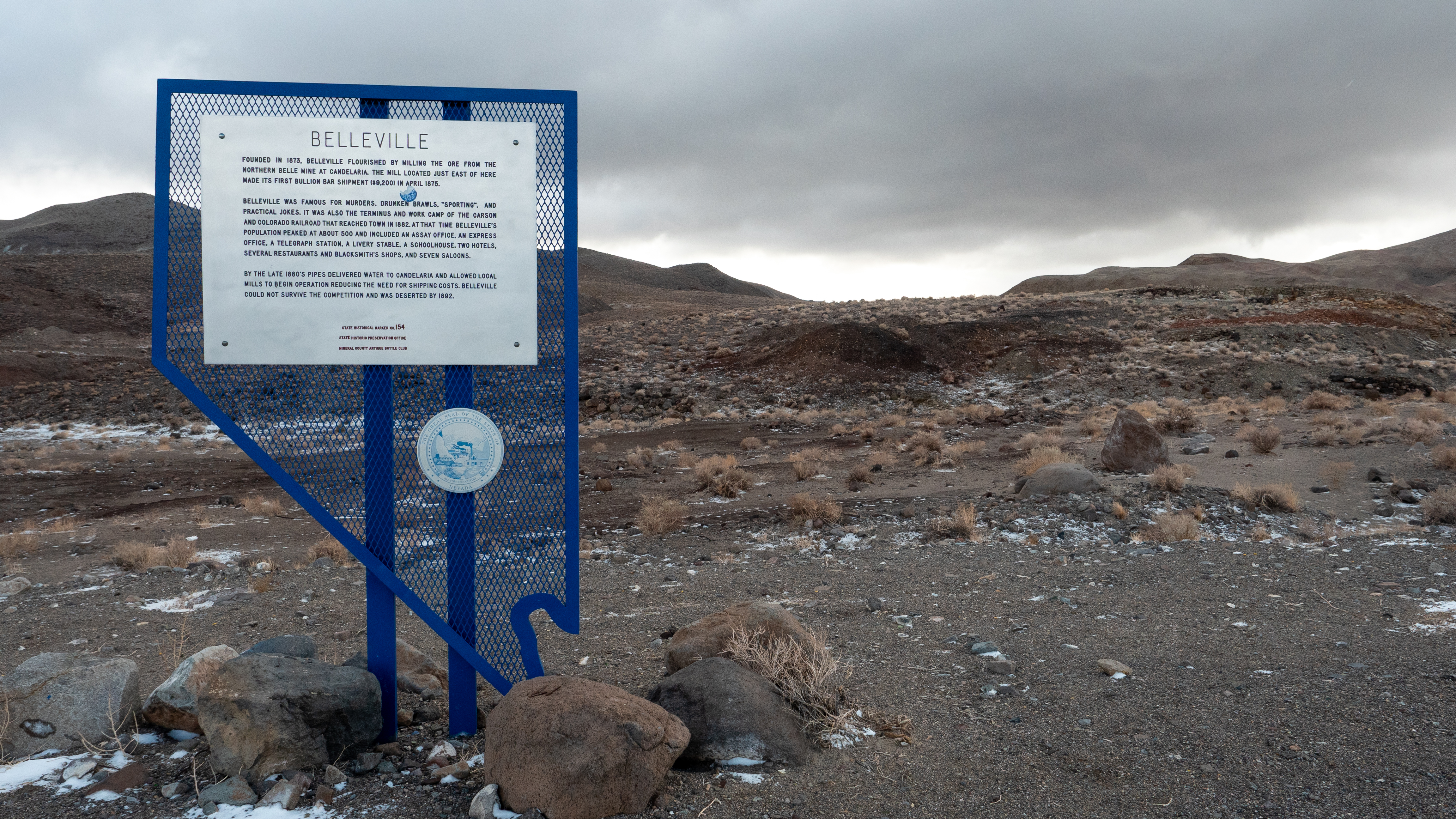 Founded in 1874 by Alsop J. Holmes, Belleville flourished by milling ore from Holmes' Northern Belle Mine at Candelaria. The mill, located just east of here, made its first bullion-bar shipment (worth $9,200) in April 1875.
Belleville was also the terminus and work camp of the Carson and Colorado Railroad that reached the town in December 1881. At that time Belleville's population peaked at about five hundred and included an assay office, an express office, a telegraph station, a livery stable, a schoolhouse, two hotels, several restaurants and blacksmith shops, and seven saloons.
By the late 1880s pipes delivered water to Candelaria and allowed local mills to begin operation, reducing the need for shipping costs. Belleville could not survive the competition and was deserted by 1892.
STATE HISTORIC MARKER No. 154
STATE HISTORIC PRESERVATION OFFICE
MINERAL COUNTY ANTIQUE BOTTLE CLUB
Photo courtesy of David J. Harrison